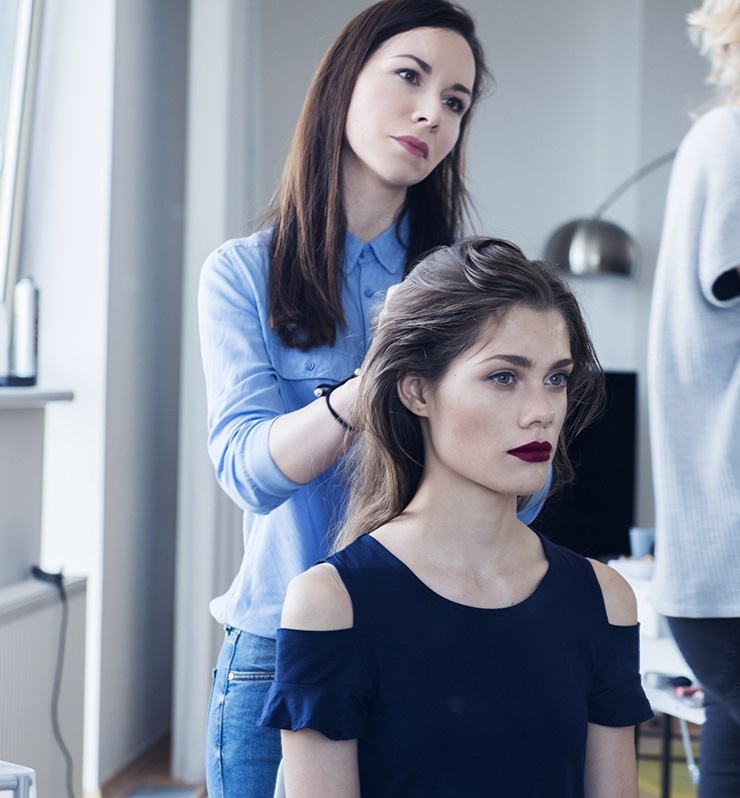 Vitajte na mojej stránke.
Som certifikovaná makeup artistka / vizážistka, ktorá miluje svoju prácu.
Pri svojej práci sa vždy snažím vyzdvihnúť prirodzenú krásu ženy a podčiarknuť to, čo je na nej krásne a výnimočné. Verím, že  prirodzená krása je nadčasová a nikdy nevyjde z módy. Preto sa snažím zvoliť vašu celkovú vizáž tak, aby aj o mnoho rokov neskôr vyzerala na fotografiách aktuálne a nadčasovo.
Rada vás nalíčim a učešem na akúkoľvek príležitosť, či už svadbu, ples, stužkovú, rodinné fotenie, editorály, fotostyling, reklamy a pod.
Používam produkty značiek MAC, Clinique, Lancôme, či Zoeva, teda môžete si byť isté, že Váš makeup vydrží krásny až do rána.
Teším sa na vás, Anna
Welcome to my website.
I'm a certified make-up artist and I simply love my work.
I always try to highlight the woman's natural beauty and emphasize what is beautiful and exceptional about her. I believe that natural beauty is timeless and never goes out of fashion. That's why I always try to do your makeup and hair in a way to appear modern and timeless at the same time, even when you will look at your photographs decades later.
I will gladly prepare your look for any occasion, whether wedding, ball, prom, family photography, advertisements, editorials or fashion photography, etc.
I use MAC, Clinique, Lancôme or Zoeva products so you can be sure that your makeup lasts perfect until morning. 
I'm looking forward to you, Anna